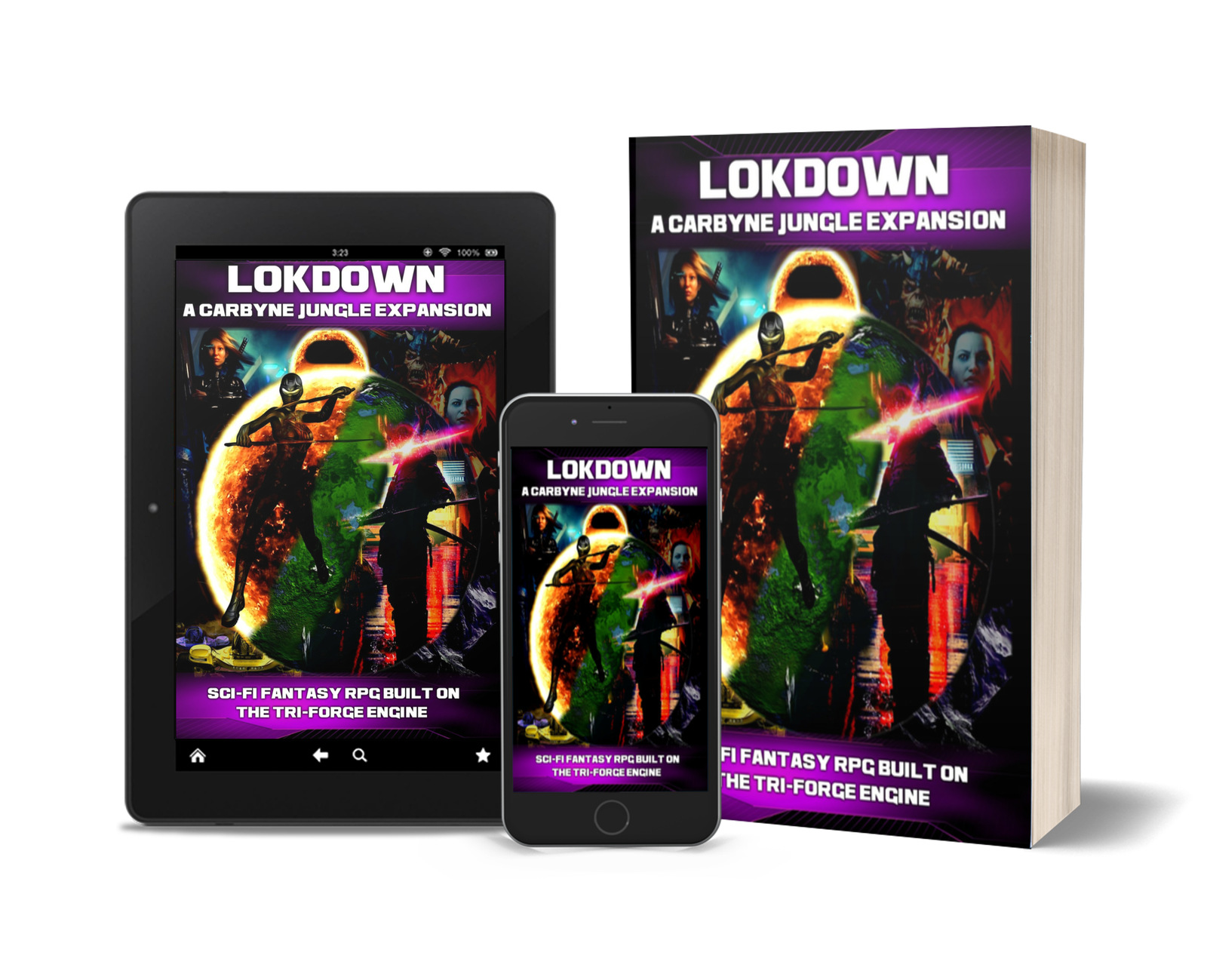 LokDown Press Kit
LokDown is an upcoming tabletop role-playing game created by Nor Cal Mythos Entertainment. LokDown is built as an expansion to the Carbyne Jungle gaming system, but is also designed to work as a stand-alone game. LokDown will be released as two books: A player's guide with everything a player needs to enjoy the game, and a separate Game Master's guide with expanded information about the world, mythology, and a prebuilt campaign.
The world of LokDown is an Anime-Inspired setting, designed to allow tables to enjoy elements from their favorite anime stories. The system is designed in a rich Sci-Fantasy world. Optional rulesets are included for tables to adjust the game to match the setting they want, including different time periods, technology levels, or anime styles included Shonen, Mecha, Cyberpunk Noir, or others.
Storyline Summary: When the Luminous Dawn Colony Fleet landed on an alien world, survival seemed impossible. With half the world frozen and the other half scorched, they set out to carve a home along the Eventide Steppe: the thin strip of land that was their only chance of survival. Adapting their own bodies to survive, Luminous Dawn made a new home out of the world they called LokDown. Now their descendants are spreading across the planet, investigating the lost cultures hidden beneath the planet's surface, making their mark upon the world. LokDown has Begun.
Lokdown will be Nor Cal Mythos' third Kickstarter, following their releases of Carbyne Jungle and the Mission Decks. All Kickstarters have been completed by their estimated dates and delivered to backers.